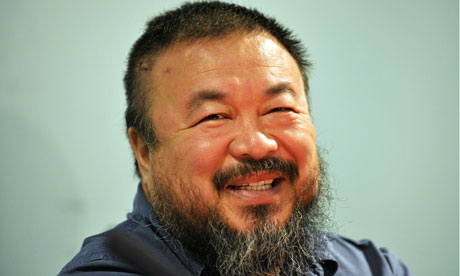 [Photograph: Joerg Koch/AFP/Getty Images]
Last night's PBS FrontLine documentary on Ai Weiwei was quite the eye-opener.
The man renowned as China's top artist is also one of the country's most outspoken critics. After the Sichuan earthquake of 2008, Weiwei led a controversial
campaign
blaming the government for the province's poorly constructed school buildings and the disproportionately high number of student deaths caused by the quake. His efforts have earned him a host of supporters (and followers on Twitter, where he is often critical of the Chinese Communist Party) as well as a two-day
house arrest
, an unwarranted
beating at the hands of the police
(which necessitated
cranial surgery
), and a government-issued order for the
demolition of his million-dollar art studio
.
Watch the documentary
here
.